Believe it or not, it's almost that time of year again; it's time to start thinking about the holidays. The weather is getting colder, the leaves are turning colors, and the fall decorations are coming out. If you are a planner (or not) now is the perfect time to start thinking about gifts for your loved ones. We have a couple different options that you can customize to meet the needs of the ones you are buying for.

Gift Baskets
Much like previous years, we are so excited to be offering our pre-made and custom gift baskets. These gift baskets are full of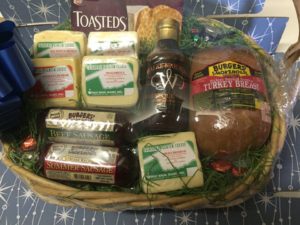 some of your favorite Oklahoma Premium Cheese as well as some tasty side-kicks. Other items for the gift baskets can include some of your favorite Made in Oklahoma and other midwestern products that you find in our farm store regularly. The best part – these beloved items are packaged in a festive basket and wrapped with a bow, so you don't even have to wrap it.
These baskets can include a variety of your favorite store products:
Pepper Creek Farm (Lawton, OK): Dip mixes and Salsa

Burger's Smokehouse (California, MO): Summer Sausage, Beef Sausage, Turkey Breasts

Walke Brothers (Claremore, OK): Barbecue Sauce

Crackers

Pecans

James

Dips

Rubs

Hot sauces
You will have the option to purchase some of our pre-made baskets, or you can make your own. This way, you have all the options you need to make the perfect basket for the person you are buying for.

Gift Boxes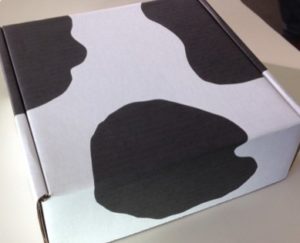 Similarly, we offer gift boxes year-round! Our gift boxes have our Oklahoma Premium Cheese as well as some of the special add-ons listed above. These boxes are available year-round, can be ordered online, and can be shipped directly to you or the person you are buying for. These gift boxes are not only convenient, but they are cute with a "cow" themed design.
Whether it's a basket or a box, you are sure to find the perfect gift for everyone on your list at Swan Bros. Dairy.

Give us a call today to ask us about gift baskets and boxes and to place your order!