Whether it's the holiday season or not, finding the perfect gift for those you love can be difficult. It takes more work than walking into the grocery store and buying a gift card. Lucky for you, we have several options year-round to get a unique gift that shows you care without the hassle.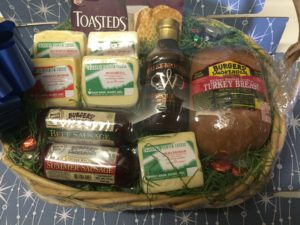 One of our options for perfect gifts this holiday season is our gift baskets. We have premade gift baskets available for purchase and pick up in our farm store. These include our Oklahoma Premium Cheese and some of your favorite midwestern add-ins to enhance your loved one's gift basket experience. Some of the special add-ins include products from various companies in Oklahoma and Missouri:
Pepper Creek Farm (Lawton, OK): Dip mixes and Salsa
Burger's Smokehouse (California, MO): Summer Sausage, Beef Sausage, Turkey Breasts
Walke Brothers (Claremore, OK): Barbecue Sauce
Other add-ins include crackers, pecans, jams, dips, hot chocolates, rubs, and hot sauces. If none of our premade holiday gift baskets are perfect for your loved one, you can custom make one to fit your needs! All of our gift baskets are packaged in holiday-themed, wrapped baskets.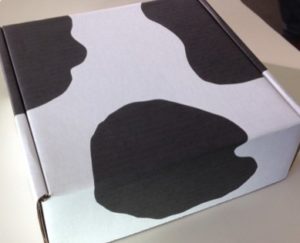 A second option we have for gifts is offered year-round which you can purchase online and ship directly to you or your loved one. Similar to the holiday gift baskets, you can give the gift of cheese as a special gift to someone you love. Cheese boxes come with a variety of Oklahoma Premium Cheese and some special add-ins similar to those listed above. They also come in a cute "cow" colored box. You can order boxes online and ship them directly to you or your loved one, or you can pick them up at the farm store.
If you need a unique gift, we've got you covered year round. With a variety of purchasing options, you are sure to wow your loved ones this year with a special gift that really shows you care.
Give us a call today for questions about our gift baskets and cheese boxes!